Painted Lady Fingers is having the coolest most colourful ART CLUB giveaway. Click the pic to take you there!
Enamel Girl is having a giveaway of some wicked bright Essence and other cool stuff too, and there'll be three winners! Check it out!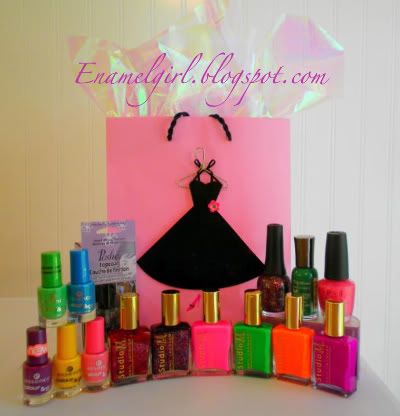 Polish Freshie is having her 100 follower giveaway!
and Alice in Polishland is having a Back to School Mini Giveaway:
And check out Lacquer Ware for Tips and Toes. There's so much more than just in this one pic but I had to pick one and I love COLOUR!
Ciao!